These are a few tips for the children on their safari during our summer camps at Mudumalai and Nagarhole, Coorg.These tips apply to one and all during safari.
Think of a jungle and the first thought that springs to mind is a lush tropical forest, with huge trees draped in resurrection moss, torrential rainfall, and dangerous animals, snakes, insects, and birds around every corner. Jungles could be used to define any wild country that is untamed, unpredictable, and shows you the raw beauty of Mother Nature. The number of trees, how tall, what trees, their distribution, etc all play a role in determining what animals are present in the area.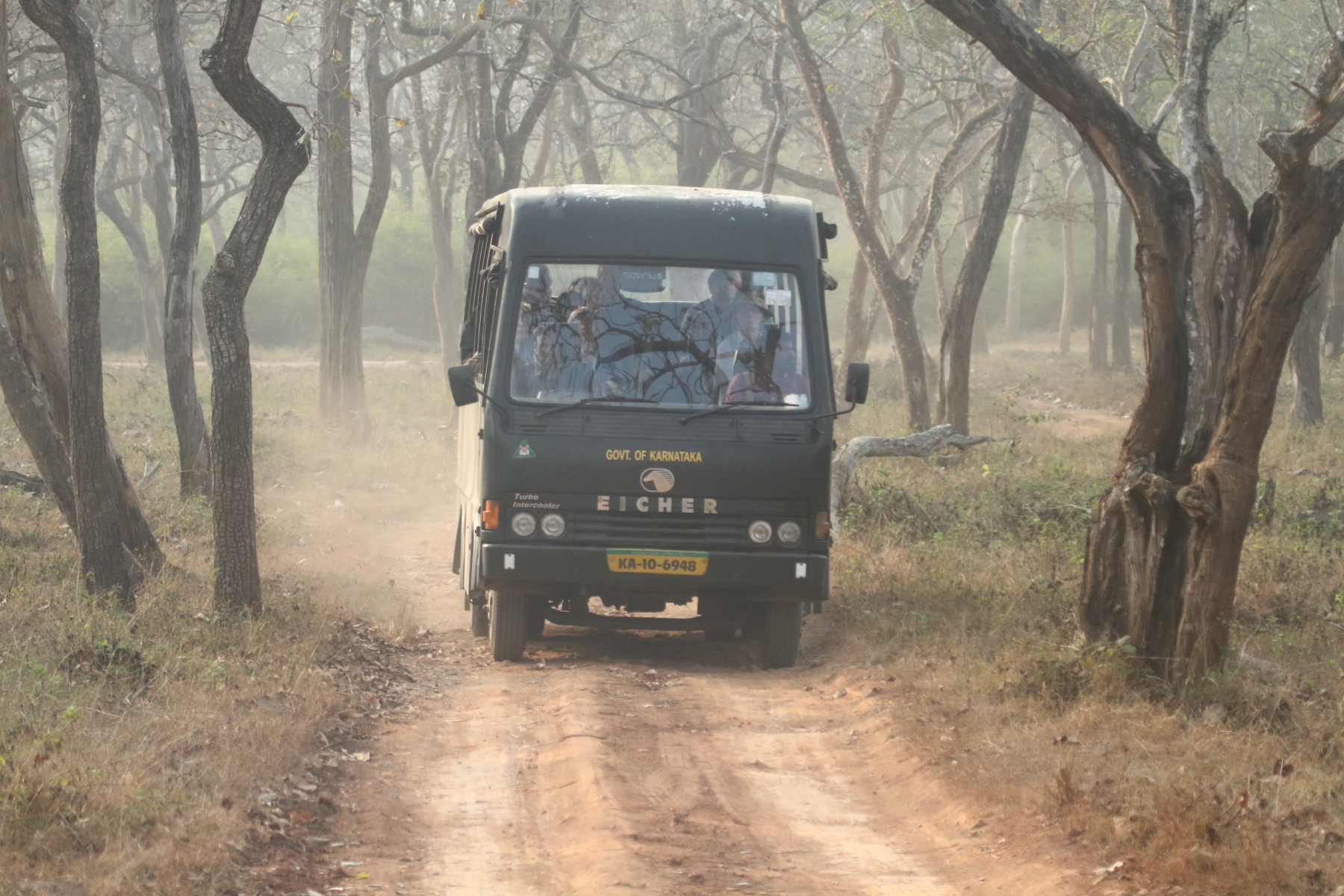 It is however not possible to see large herds of herbivores numbering well into the thousands like those seen in the African savannah or large packs of carnivores seen in the bush since most Indian jungles are thick, dense and have poor visibility. Animals from such environments are shy, living in small scattered groups or even solitary, usually coming together only during the mating season. Most mammals are nocturnal, remaining within their hideout in the day and are usually silent. Birds however are diurnal seen during the day and are quite vocal and active making it easier to sight them. Besides, the diversity of birds is far greater than that of mammals in India making it easier to spot more birds than mammals when one is out on a trail.
So what exactly do you need to carry while on a safari? Your most trusted companion is a pair of medium sized binoculars, preferably a 10 X 40 for bird watching as it brings out greater plumage details. If you don't have one, an 8 X 42 should also suffice for watching larger animals. Always carry a good pair of binoculars around your neck and scan the area well. If possible also carry a measuring tape with centimeter and inch calibration to measure things that may interest you such as den dimensions, track sizes, height of claw marks on trees, pug mark dimensions, etc. A small notebook is also good to have while on a safari to note down points of interest, not failing to take note of weather conditions, location, date, and most importantly sightings. One can also make crude sketches and observations to help with identification.
While out on a safari, wear comfortable clothing that makes moving easy making sure to avoid bright colors. Khaki and dull clothes such as grays, browns, jungle green, beige camouflage, etc are best for tropical and subtropical forests, while among the snow capped mountains of the Himalaya, neutral colors are preferred. One must dress to blend with the environment and avoid any unnecessary attention from the animals.
Silence is a virtue while on a safari, as wild animals are extremely alert and even the slightest sounds can send them bounding away.  Walk slowly with short well planned steps, taking care where you put your feet, and unless in the mountains, avoid heavy boots.  Wild animals in closed environments have a very keen sense of smell and even the slightest smell of human beings will send some animals running for cover. When approaching wild animals, always approach downwind of them to avoid giving away your presence, especially when the wind picks up. Take slow well calculated and well planned steps, approaching cautiously and always being sure to scan the area around you. While out on trails, one must always put the comfort and personal space of animals first. Bear in mind, you are in their territory 😛 Pun intended.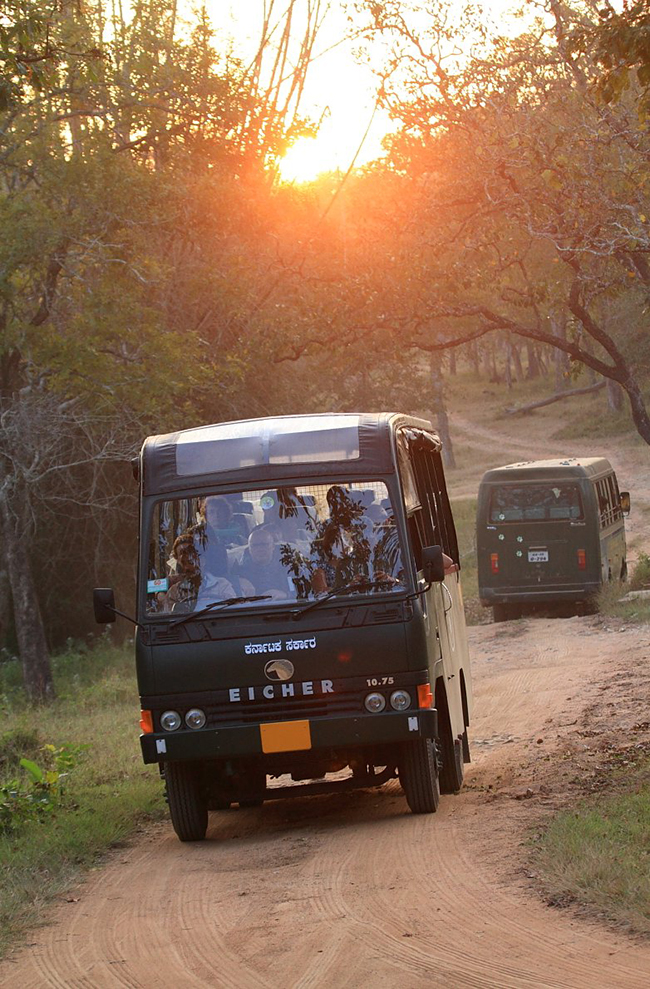 Do not approach too close to carnivores under any circumstance especially when they are with cubs, they should be left alone without causing too much stress. Do not pursue animals for too long and stress them out, rather maintain a safe and reasonable distance to truly be able to watch animals be themselves. While out walking on a trail keep your senses alert, as animals no matter how large will blend extremely well with the forest. The leopards spotted fur breaks its outline, making it hard to spot among the light and shadows of the forest. While some other animals have exquisite camouflage mechanism, some like the elephant- although quite large will easily blend into the tree line, appearing and disappearing just as quickly.
So keep all these pointers in mind while out on safari and who knows, you just may happen to catch a rare natural history moment in progress. Stay safe, behave responsibly while out in the forest and most importantly always remember, nature is unpredictable. Going to tiger sanctuaries doesn't always guarantee a tiger sighting now does it.
Author: Joiston Perira – A Naturalist with passion for conserving wildlife and natural habitat, he recently revived the annual bird survey / census at various water bodies / lakes of Bangalore.
0