Author: Anju Ghyanchand
So it's that time of the year again when you're turning a year older and want to try something fun for a change. You're not yet old enough to abandon birthday parties altogether and not young enough to just cut a cake and call a magician. So what do you do?
Well fear not, there are many fun and exciting ways you can celebrate your birthday party if you're living in Bangalore.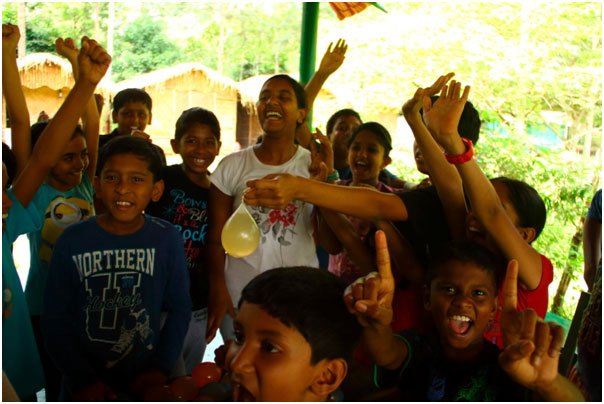 KNOCK 'EM DOWN
-For starters, the most cliché yet fun thing to do is go bowling.It is both age and gender neutral and you're sure to have a great time even if you aren't so good at the game. You can compete if you have a large group or simply just roll the ball without worrying aboutscores. Thepopular places you can try this here are blu o and amoeba.
PLAY HARD
-While cricket seems to be losing its sheen, football fever has caught the fancy of the young crowd like no other sport. So why not form your own league and throw a footballparty! Places like decathlon organize these parties as per your convenience.
KEEP CALM AND LASER TAG
-Another fun thing to do with a teenage crowd is play laser tag. Agood hour or two is spent trying to "tag" the enemy in the dark with lasers all the while trying to save yourself from being "tagged".It is super thrilling and action packed. There are several places that organize these events to cater to yourneeds. Iamgame,laser arena and  talk to the hand being some of them.
BATTLEGROUND
-A similar but perhaps more adventurous outing would be paintballing. Based on strategy and coordination, you sure will enjoy this super stressbuster. A war like scenario is created in an open area, where shooting the enemy with a nontoxic ball of paint is key. Almost like your video game come alive! This is sure to give you the adrenaline rush you need to keep your spirits high through your birthday party. Paintball arena and paintball x are two of the places that provide this experience.
ESCAPE  INTO NATURE
-For those inclined towards the outdoors and nature, going to a farm or a campsite for your birthday can provide the perfect escape from the regular, mundane events. You can choose for a weekend jungle camping trip at Frolicboonies–where you can  enjoy lot of greenery, Wildlife, Adventure and real jungle Camping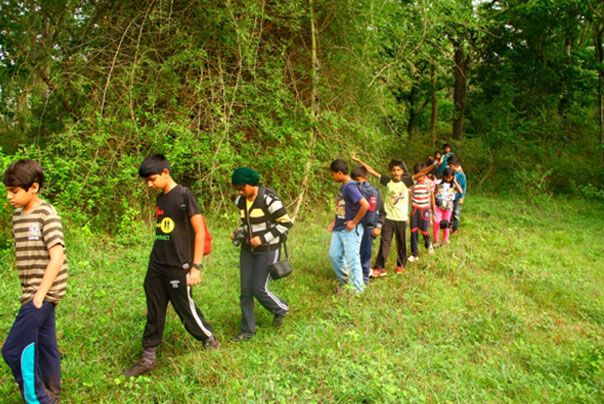 BAKE AWAY
-If you are creative and want to fire the chef in you, baking is a good party idea. Combine it with decorating your baked goodies and you have a sure shot winner. This will probably be more popular with girls but young boys are sure to enjoy this too. All you really need is an oven and some adult guiding you through the cooking  and you can don your chef's hat and bake away! You can also try making chocolates it is pretty easy and fun thing to do.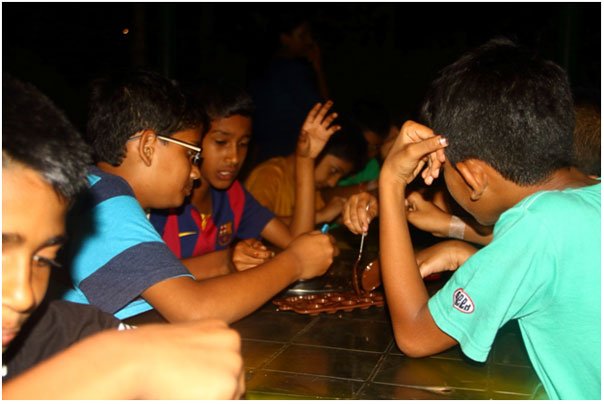 RIDE ALONG
-A trip tothe amusement is another great way to spend time when it comes to birthdays. Everyone has oodles of fun and you can simply choose the rides you want to take. Wonderla and innovative film city are very popular in this category.Get lost in the mirror maze or just play a round of mini golf. Or better still, indulge in the beckoning water rides. A day will seem too little to enjoy all these experiences.
FACE THE MUSIC
-If x factor and American idol are your favorite shows, thenwhy not turn idol for a day? Just get under the spotlight and belt out your favorite numbers. Karaoke parties are the easiest way to have a good time. You can either hire a karaoke machine or buy one. And to add that extra fun element, throw in a disco ball or start up the fog machine and your party will be absolutely unforgettable!
"THEME"TERTAINMENT
-if staying at home makes you more comfortable, then worry not. Theme parties are what you need. A Harry Potterdress up, theeverpopular poolparty, a high school musical party or the horror theme, all you really need to do is decorate accordingly. Costumes can easily be created or are available at many party shops. Design invites around your theme and you will definitely get everyone excited. Declare a best dressed and similar prizes and your party will be talked about for months!
MOVIETIME
-Of course the popular idea to take the friends out for a movie and pizza never grows old no matter what age you are .Either watch a movie at home or head to the nearest multiplex, add some popcorn and coke and you've got a winning combination. Simplest way to have a good time and you will definitely have something to talk about later too. Try trashing a movie with friends! Few things match up!
Just remember, all these ideas need to be discussed and executed in the presence of an adult.
So now just pick a thrill of your choice and enjoy turning a year older! Happy birthday!!
Author: Anju Gyanchand
0